Culottes are a versatile, savvy style choice no matter what the weather is doing outside. So whether you're dressing for a glam night out with your friends or go for a relaxed ensemble, the culottes will cover every style dilemma you might have.
And if the weather decides to surprise you – because, hey, we all know it happens! – you can slip a pair of tights and enjoy your easy style solution.
Whenever I need to 'cool up' an outfit, these Zara culottes do the trick and I wear them all year round (no jokes). They look great paired with my oxblood Missguided sandals at a steal price and my brand new CMOOD handbag.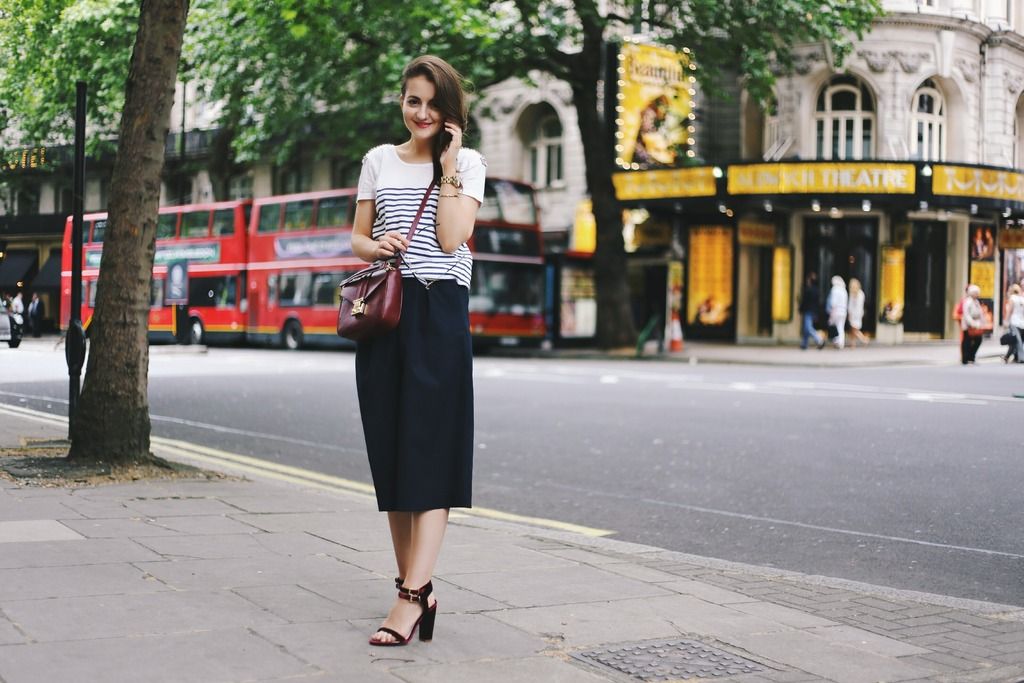 ---
Items c/0 CMOOD handbag, Missguided, Marc Jacobs by The Watch Shop, Links of London